Bike build spreadsheet can help you to build your bike.
If you want to build a custom bike with custom parts, you have to keep track of every part to figure out if they fit together. Also if you want to keep track how much the parts cost in total a bike build spreadsheet helps. Another reason for a spreadsheet is to sum up the weights of each part you are using for the mountain bike.
Excel or google spreadsheet is a powerful software, which can help you do that. You do not have to create a spreadsheet by yourself. We found some drafts or templates for you, that you can use or adapt to your needs.
Usually a template includes the following columns:
Part Name
Cost
Weight
Links to products
Photos, serial number or receipts
Other notes
Our favorite bike build spreadsheet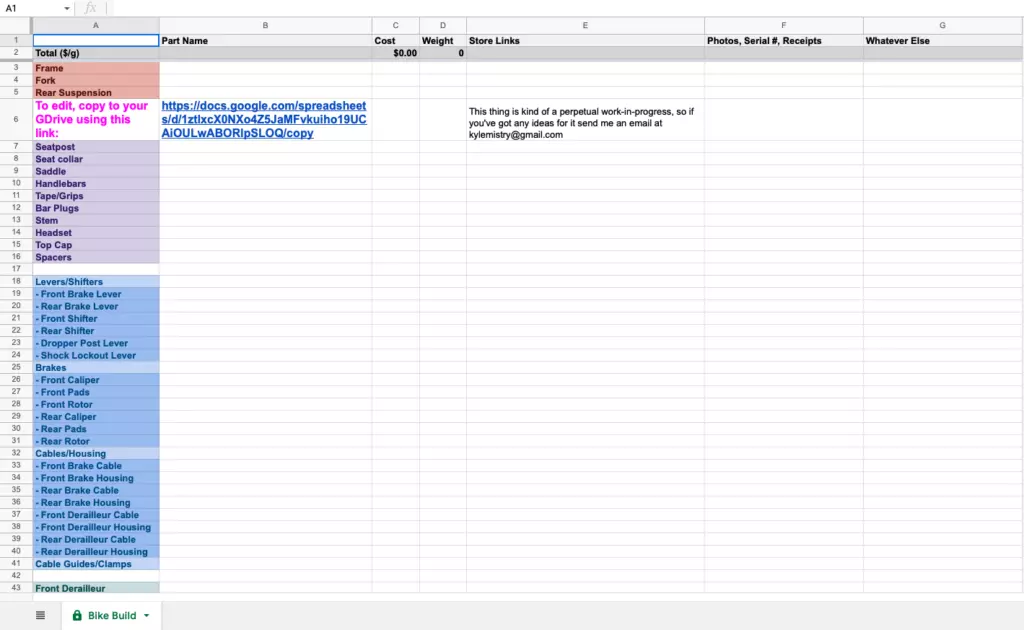 https://docs.google.com/spreadsheets/d/1ztlxcX0NXo4Z5JaMFvkuiho19UCAiOULwABORlpSLOQ/edit#gid=0
Alternative spreadsheet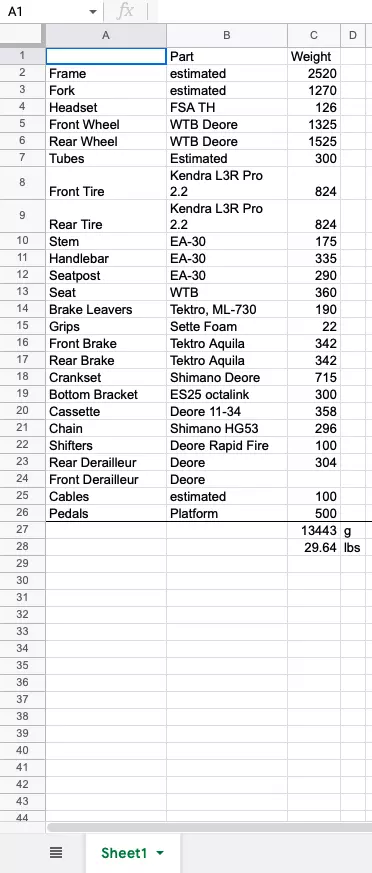 https://docs.google.com/spreadsheets/d/1fSQvgRn3sLO7mXY6vDm0bILCwIZQ7rJHOZ1K0WS_5EI/edit?hl=en&hl=en#gid=0
I hope this helps you to build your mountain bike. And do not forget to download sagly, in order to improve your suspension setup of your custom mountain bike.