WHAT IS SAGLY?
WITH SAGLY YOU CAN
DOCUMENT,
TUNE
AND COMPARE
YOUR MOUNTAIN BIKE SETTINGS.
MTBs and E-MTBs are equipped WITH PARTS, some of which are associated with quite complex settings.

Therefore we developed a MTB Suspension App, which helps you EXACTLY WITH THAT!


You usually have not adjusted the SETTINGS optimally and therefore you have less riding pleasure and you also endanger your safety.


SAGLY, an easy to use MTB suspension app, helps you to DOCUMENT, TUNE AND COMPARE YOUR BIKE settings.

ALL YOUR SETUPS IN YOUR POCKET
Different setups can be created for different bikes and terrains. These can be changed at any time. They can be managed, edited, copied and much more. Your setups are shown in a nice and clear way. A notes field helps you to keep track of additional info, like what weather you created the setup in, and so on. Adjustments for wet conditions are calculated automatically.
GET TO KNOW SAGLY'S ADVANTAGES
🔧
GET A FEELING FOR YOUR BIKE
EASY SETUP GUIDE
The EASY SETUP GUIDE is part of the MTB suspension app SAGLY guiding you through a base setup by using the SAG. The user inputs the suspension part's travel and the used travel when standing on the bike. This SAG calculator calculates the SAG based on this inputs and gives hints based on the result.
The EASY SETUP GUIDE of SAGLY helps you to find an appropriate base setup by giving you recommendations for your tire pressure based on your weight and riding terrain.
The balance feature checks if your setup is balanced between the rear and the front and also gives hints how to improve and balance your suspension setup.
Another feature in the MTB Suspension App supports the rider with suggested solutions for problems with the suspension. This helps the rider to continuously improve the setup, while riding.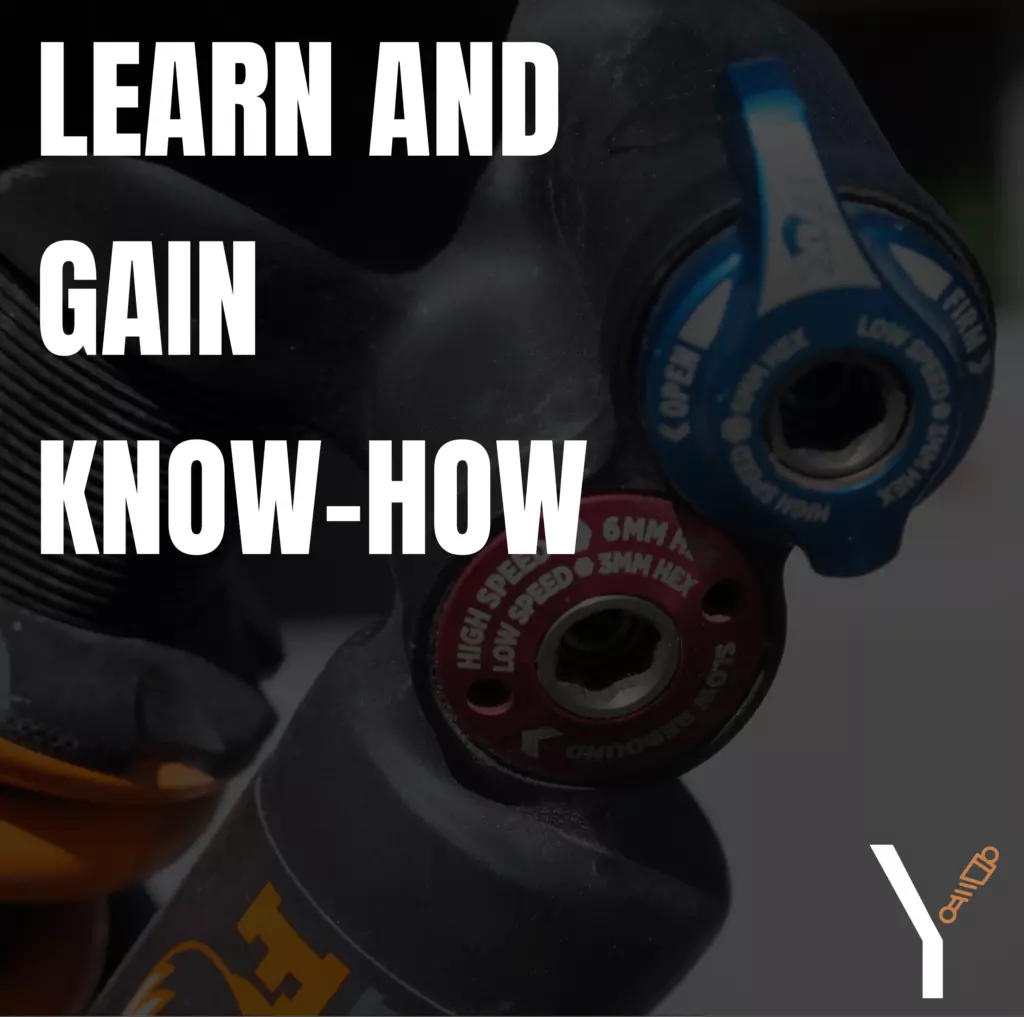 You can look up on what the settings on your bike do.
SAGLY explains terms clearly as well as the effects of changes on your setup are explained in a comprehensible way.
EXPLORE SETUPS
Explore setups from other riders in the MTB suspension app SAGLY. Filter and Search by frame, fork, shock or tire-models. Sort by number of high-fives (likes), number of comments, and recently created. The setups of other riders are displayed with all information about the rider and the bikes the setup is created for.
You can high-five (like) those setups, create comments or even try those setups out and copy them to your setups.
HISTORY FEATURE
Have a history of changes to track your progress on your setup. This feature is based on the "Bracketing" method. This method helps you find the perfect your suspension settings and is used also in Downhill World Cup Racing.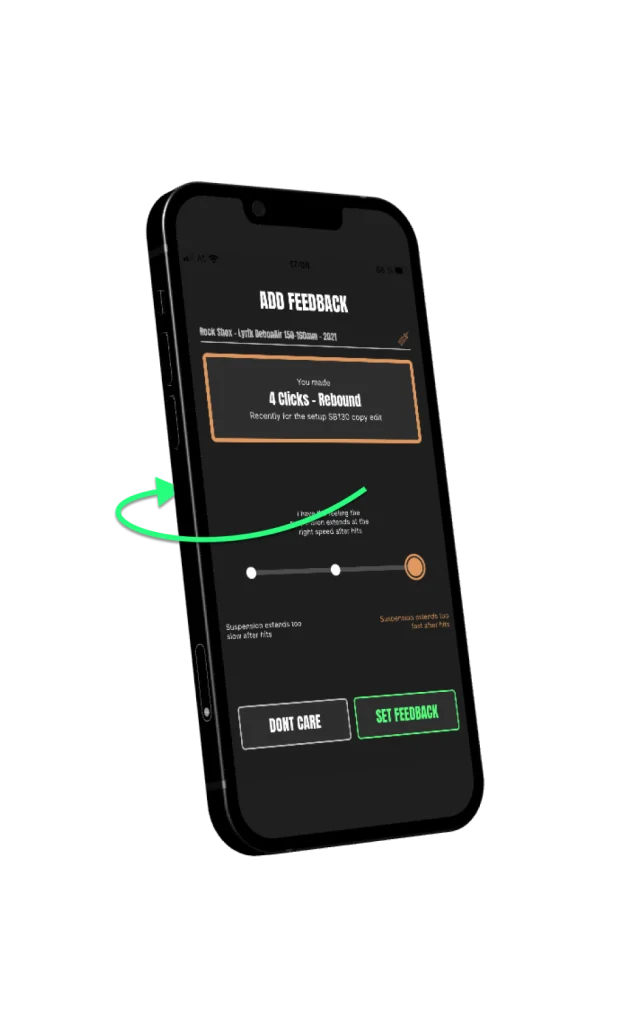 FEEDBACK LOOP
Moreover SAGLY will keep in dialogue with you and ask you for feedback on how you feel on your latest changes, so that new recommendations can be given. A cycle of continuous improvement for your setups. This also helps you in developing a better feeling for your suspension.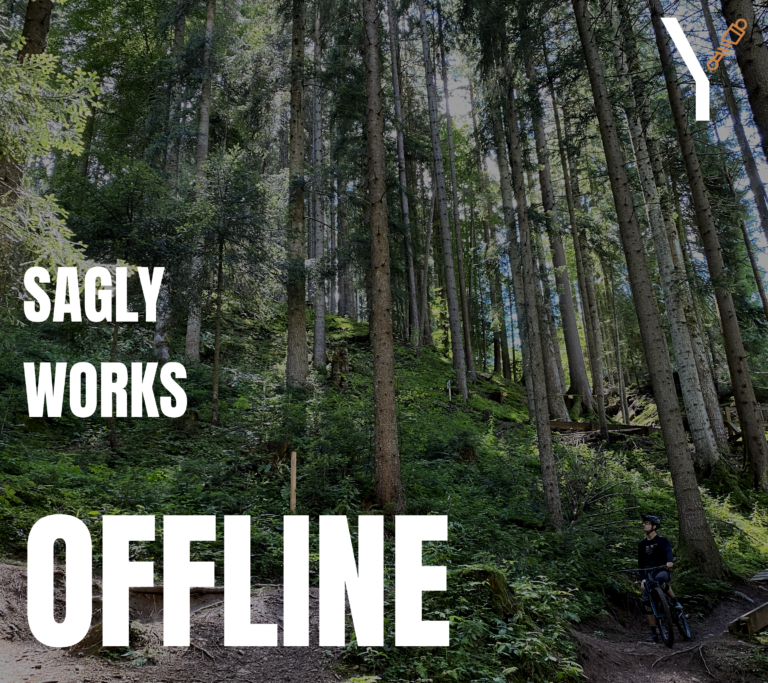 OFFLINE SUPPORT
It does not really matter where you are or how remote the trail is, you can make changes anytime on your setup and SAGLY synchronizes the changes as soon as you have internet access again.