THE MTB APP SAGLY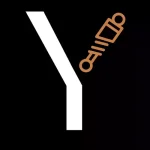 As a mountain biker, you know that finding the perfect setup for your bike can make all the difference on the trails. Whether you're tackling rough terrain or cruising through smooth singletrack, having the right suspension settings can mean the difference between a comfortable and enjoyable ride, and a frustrating and painful one. That's where the MTB App from Sagly comes in.
This comprehensive app is designed specifically for mountain bikers looking to optimize their bike's suspension settings and get the most out of their ride.
THE MTB APP SAGLY and the EASY SETUP GUIDE
One of the key features of the MTB App is the Easy Setup Guide, which helps you find the perfect base setup for your bike based on your weight, riding terrain, and suspension travel. Using the app's SAG calculator, you can input your suspension travel and the used travel when standing on your bike, and the app will calculate the SAG and give you recommendations based on the result. This is an invaluable tool for finding the perfect balance between comfort and performance.
In addition to helping you find the right settings, the MTB App also allows you to manage, edit, and copy your setups, making it easy to switch between different configurations as needed. Plus, with the app's notes feature, you can keep track of additional information, such as weather conditions, to help you make the most informed decisions about your bike's setup.
The WHAT SHOULD I DO, WHEN guide …
But the benefits of the MTB App don't stop there. It also offers suggested solutions for problems with your bike's chassis, helping you continuously improve and optimize your setup as you ride. And with the app's balance feature, you can check to see if your setup is balanced between the front and rear suspension, and get hints on how to improve it.
KNOW-HOW about mountain bike suspension easy to understand
In addition to these features, the MTB Suspension App also includes general tips and tricks, as well as an explanation of terms related to optimizing and maintaining your bike's chassis. And with the app's Explore Setups feature, you can see how other riders have set up their bikes and get ideas for your own setup.
Overall, the MTB Suspension App from Sagly is a must-have tool for any mountain biker looking to get the most out of their ride. Whether you're a seasoned pro or a beginner just starting out, the app has something to offer for riders of all levels. So if you want to optimize your bike's settings and improve your performance on the trails, be sure to download the app and see for yourself how it can help.